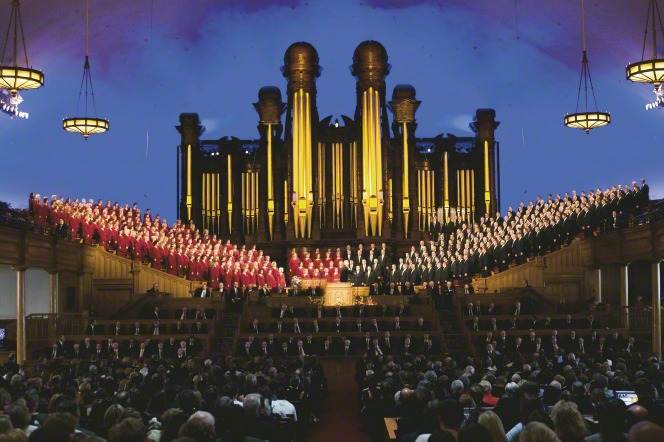 Loved this past weekend, fall has now set in for good it seems, and of course it was General Conference weekend. As always all of the talks were so wonderful that it is hard to pick a favorite talk, they all seemed to talk directly to me.


However, loved the new announcement in regards to missionary work, so cool, especially in my opinion for the Young Women. If all Young men and Young Women

truly

strive to serve a mission just imagine the strength the church can have throughout the world. As my grandma put it, " Missions earlier is a great move

forward

it's kind of like we've been "jogging" teaching the gospel, and now it is more like a marathon." This move, even though I can't serve a mission on my own, will help me strive to be able to serve as couple missionaries in the future.




Wow, not to mention there are so many

talks that have turned into catch phrases already! To name a few: "I'm a Mormon, I know it, I live it, I love it!" "Ask the missionaries!" "Can you feel so now?" "Protect the Children." "Lord I love Thee!"



After listening to all 5 sessions I was able to attend, I can say I have been inspired to have a stronger conviction of the gospel, to better my life, the lives of my children, and all those who I come in contact with. I stand with the testimonies given over the past weekend our leaders, that the Savior Jesus Christ lives, and through the

Atonement

we can all return back to our Father in Heaven. I know that prophets today have the power and

authority

to speak with God and for God in our day. I know that the restoration of the gospel through Joseph Smith has made it possible for me to hear the Lord's word in my day and for my life.



Carson's activities During Conference
Saturday October 6th, 2012
Carson loves getting into Mom and Dad's books!
This Kid loves his milk!
Loves his straws too!
All Done
Daddy and Carson love to play with our fridge magnets.
Sunday October 7th, 2012
"Lord I love Thee"
Playtime!